The explosion in popularity of esports is forcing parents and teachers to rethink their resistance to video games and welcome them into the classroom.
For decades gaming was a source of frustration for parents, viewed as an unwelcome distraction for teenagers who spend too much time glued to a screen.
The esports juggernaut has burst into popular culture and gained mainstream acceptance.
Investment bank Goldman Sachs predicts esports' viewership will overtake the NFL and analysis from Deloitte found "fabled riches" await investors and advertisers that tap into its young, affluent audience.
Online gaming is so ubiquitous that teachers have given up trying to fight it and are now actively encouraging esports through school-based competition.
Many Australian schools include esports as a co-curricular activity where students practice, tryout for the team and travel to live, in-person competitions.
About 50,000 students from more than 300 schools took part in the Fuse Cup, an international esports competition for children.
The country's top 60 players representing 25 schools from five different states recently competed in the national finals on the Gold Coast.
The competition's founder Dan Martinez said it was a great way for like-minded young people to make friends and an opportunity to educate them on healthy gaming habits.
"Esports is embedded in schools across Australia just like any other traditional sport like cricket or netball or basketball," Mr Martinez said.
"We can really dig into the topics that surround students and gaming like excessive gaming, gaming addiction or micro-transactions in games."
Going pro
For the best players gaming is more than just a hobby — it's serious business.
Competing professionally can now be a legitimate career path with an increasing number of gamers earning a living through tournament prize money, lucrative sponsorship deals and online content creation.
That dream is close to becoming a reality for Gold Coast teen Lucas Malissa, who was this year crowned Olympic champion of the wildly popular online shooting game Fortnite — a game that has 230 million monthly players — at the inaugural Olympic Esports Series in Singapore.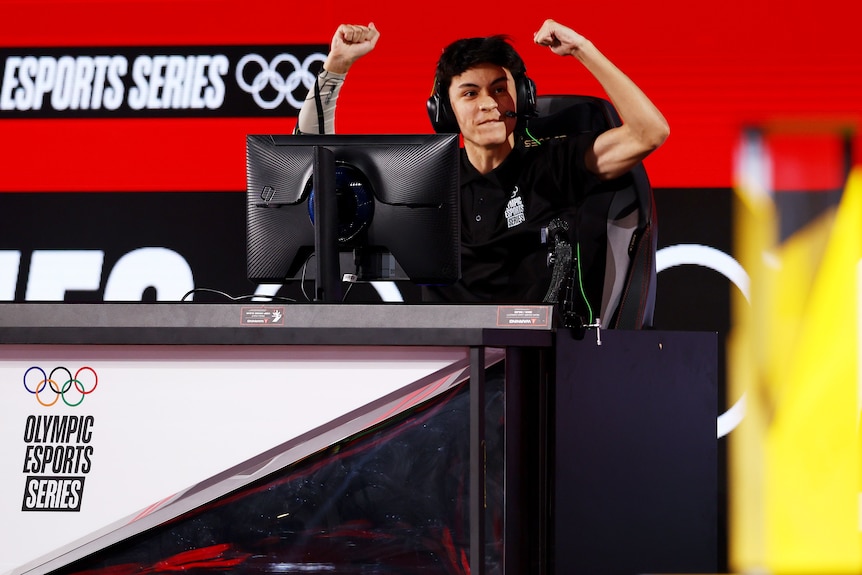 The 16-year-old Benowa State High School student has won more than $35,000 this year and said he plans to make gaming his full-time job.
"Maybe not a consistent living [yet] but I'm making a pretty good amount," he said.
"I didn't really convince my dad. I just ended up playing games, becoming good and he let me do my thing.
"I think it's cool because it's getting more socially accepted."
But opportunities are limited for Australian players and Malissa said his goal is to move to Europe to make a proper go of it.
"The competitive scene is a lot more broad and there are more opportunities for you like sponsorships," he said.
Cashing in
Australians spent more than $4 billion on video games in 2022.
Gaming is forecast to grow to a $485 billion per year industry globally by the end of 2027 up from $327 billion last year, according to analysis by PricewaterhouseCoopers (PwC).
Director of industry member relations at the Interactive Games and Entertainment Association, the peak body of the Australian video games industry, Jens Schroeder said Australian gaming is on an exciting trajectory.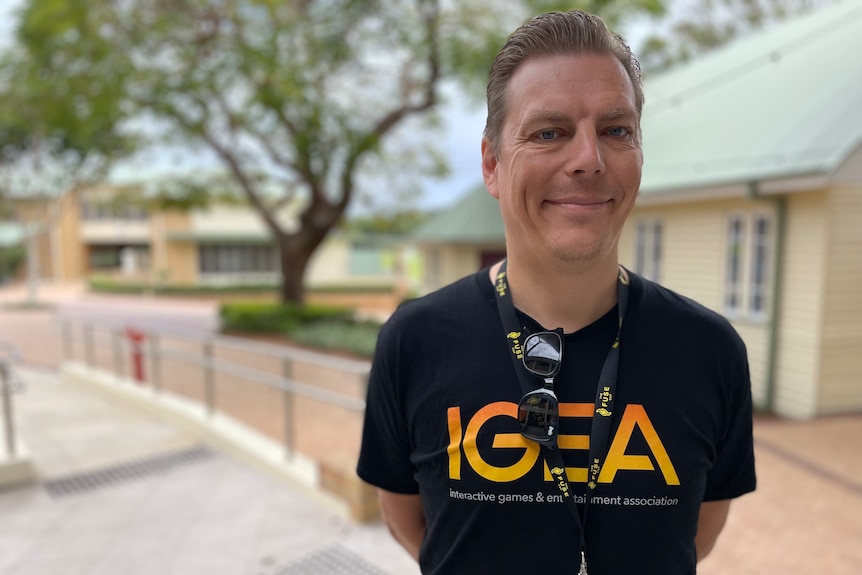 "It's a pretty astonishing growth rate," Dr Schoeder said.
"Games are larger than film, larger than books and music.
"Globally there is so much potential for growth still."
Not only does that translate into earning opportunities for players but also jobs in the burgeoning game development and virtual production industries.
Dr Schoeder said financial incentives like the digital games tax offset — allowing companies to claim a 30 per cent rebate on development expenditure —introduced by the federal government last year would help the Australian workforce expand to 10,000 in the next decade.
"Australia has always been fantastic at making video games. It is legitimately one of the best place in the world to make video games," he said.
Pathway programs
The co-founder of Team Bliss Esports, one of Australia's most successful gaming teams, Brendan Harms is blazing a trail for aspiring esports stars.
The 33-year-old said attitudes toward gaming were "completely different" compared to when he was young.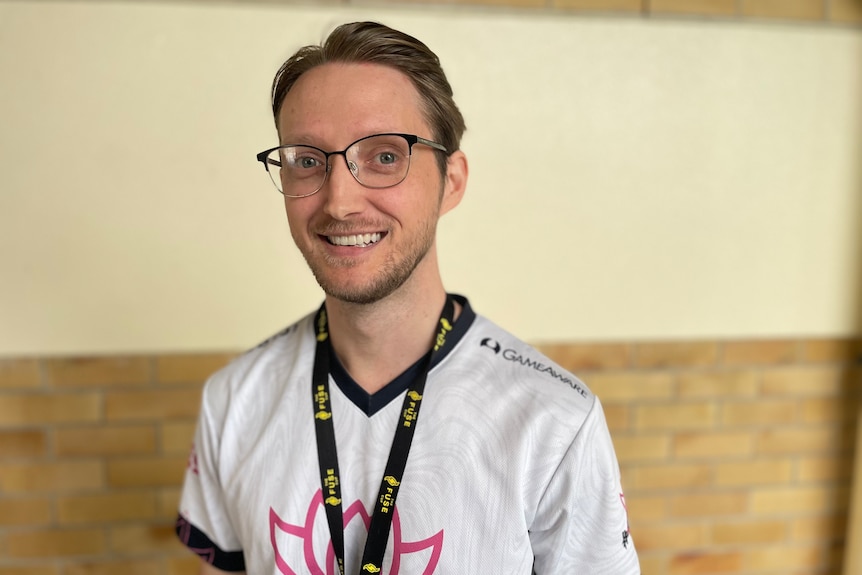 "We used to have to sneak USBs into school when I was in high school to play games on the computers," he said.
"It was really hard to have your parents understand the benefits from gaming.
"It's good to see schools accepting that and now encouraging that. Instead of just making a gaming club at the school, creating a pathway program for kids who actually want to take it seriously."
His club is committed to creating a sustainable pathway for the next generation of pros.
Mr Harms said the average life span of a competitive gaming career was relatively short and stressed the importance of striking a balance between gaming, study and social life.
While most top-level gamers spend up to 60 hours per week online, his philosophy is you can improve your performance by playing less.
"That doesn't end up being sustainable because they burn out and end up with no education and no work experience," he said.
"Young gamers now are very open to the idea of balance compared to 10 years ago when we were growing up and didn't understand that games could be addictive.
"You can actually play less but be better at the game and get more enjoyment out of the game as well because it's not the only thing in life that you are doing."
Source link

#Gold #Coast #teen #play #Fortnite #professionally #hes #crowned #Olympic #champion