Did you know that you can get free books by mail?
Here are our favorite places to request free books for yourself and your children.
11 Ways to Get Free Books Sent to Your House
If you love to read, obtaining new books regularly can be an expensive past-time.
So how do you get free books by mail to provide more reading material for your family?
There are lots of sources that provide books to both kids and adults.
Here are some great free book programs for readers.
CHECK OUT: 10 Places to Get Free Appliances
Free Books for Kids by Mail
In addition to being an entertainer, Dolly Parton has been helping kids learn to read for over 25 years.
Dolly Parton's Imagination Library is a well-known, and award-winning organization that has sent over 133 million free books to preschoolers.
Available in many areas, this program is available in select U.S. states, as well as Canada, Australia, and Ireland. Check availability for your area here.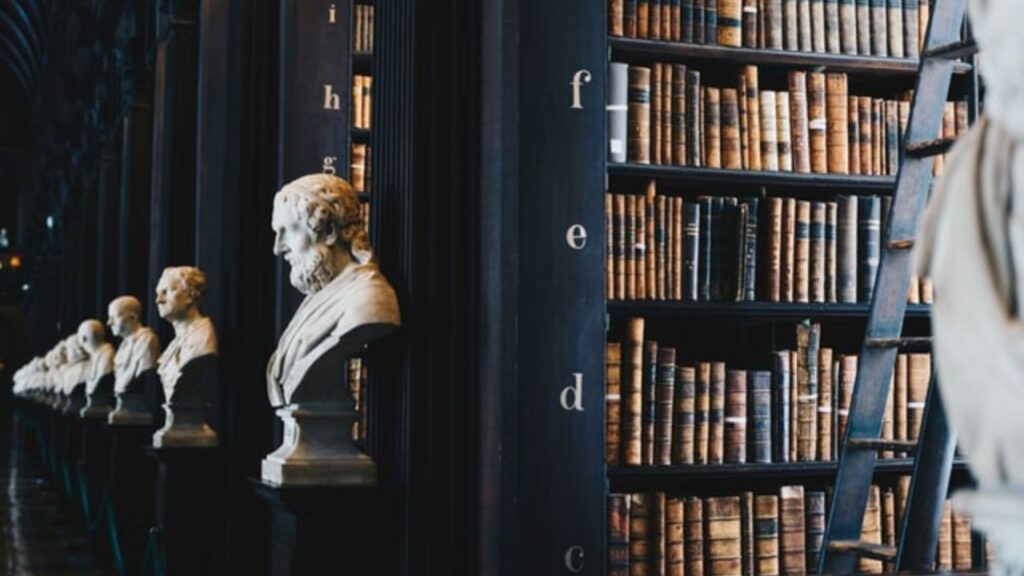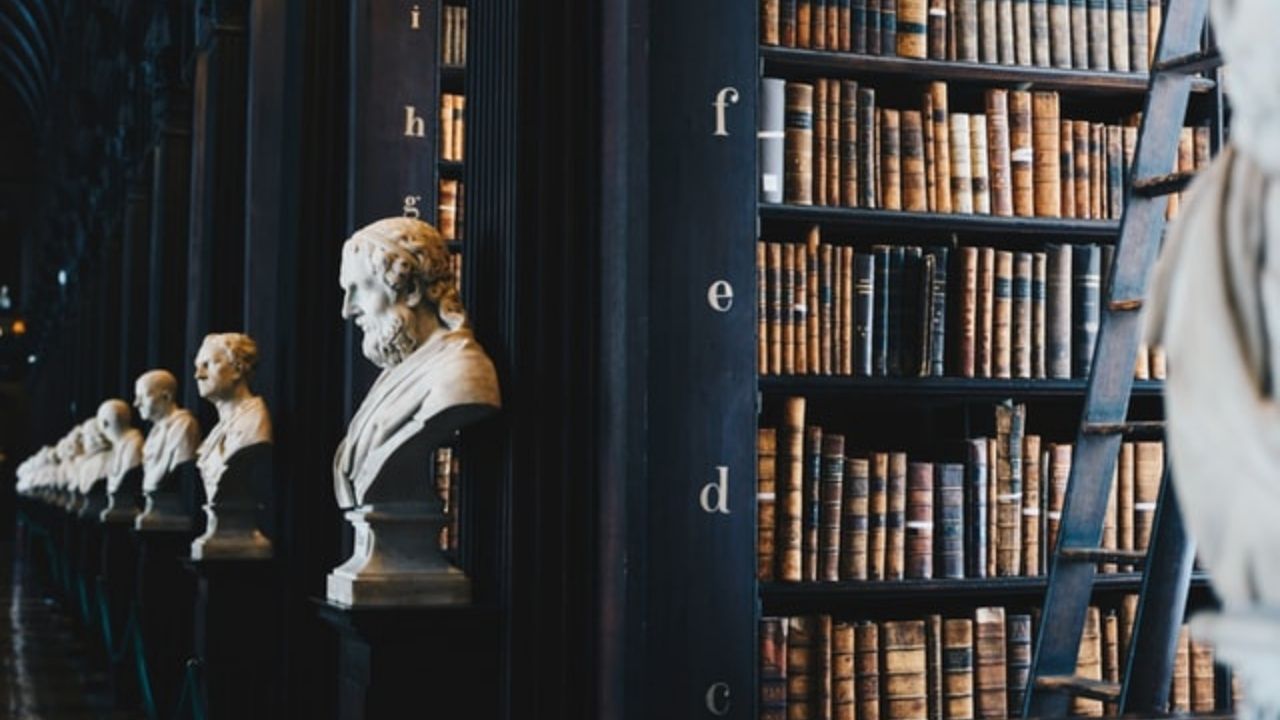 Free Bilingual and Spanish Books
If your family speaks Spanish, Read Comingo is an excellent program to encourage your children's love of reading.
They offer free English-Spanish books for children from preschool through fifth grade.
With a wide selection of free Spanish books online, if you live in select areas of Texas, Florida or Texas, you can also qualify for free books for kids by mail every few months.
Free Braille Books
If you or someone in your life reads braille, there are several programs for free braille books that you'll want to learn more about.
The National Library Service for Blind and Print Disabled offers free reading materials for blind and low vision individuals in the United States and citizens who are living abroad.
Learn more about this free book program here. 
The free books by mail program through the American Action Fund for Blind Children and Adults also offers free braille-accessible books.
Offering recent titles that both girls and boys can enjoy, this established group can send free braille books directly to your home. 
RECOMMENDED: 7 Places to Sell Used Sneakers for Cash
Free Jewish Books
If your family is Jewish, there are several programs that offer free Jewish books by mail that can help you explore and reinforce your faith.
FreeJewishBooks.com is a non-profit that helps Jewish people learn more about Torah and Judaism. PJ Library offers free Jewish books for kids up to 12 years old, 
Free Bible and Christian Books
Enjoy learning more about your faith when you receive a free study bible from Bibles for America.
In addition to bibles, this site also offers free Christian reading material as well.
Bibles 4 Free is another source for free bibles and for more Christian books that you can receive by mail, be sure to also visit Wake Up Seminars.
Another source of Christian books to participate in is the My Readers Rewards Club.
Formerly known as the Tyndale Blog Network, you can earn free books by referring friends, signing up for newsletters, completing activities, sharing on social media, taking surveys and more.
There are lots of religious books available for all ages. 
SEE ALSO: How to Get Free Cash App Money: 6 Tips
Free Environmental and Conservation Books
Interested in protecting the environment and learning more about the world around you?
Request these free environmental books and materials by mail from the USDA. 
Free Romance Books by Mail
If you love reading romance books, be sure to register for two free romance books as well as two free gifts from the Harlequin Reader Service.
If you like their books and programs, then they offer to send regular titles via mail for a small monthly charge. 
Free Books in Exchange for Review
Do you love to read and review books? If so, you may be able to receive books in exchange for your reviews online.
Here are some of our favorite services that offer free books for reviews. 
GoodReads

is a must-join site for book lovers. Create a free account to talk books online with other avid readers and to leave reviews on your favorite titles. Regular users can also have the opportunity to receive free books in exchange for reviews as well as book giveaways. 

LibraryThing

– Similar to GoodReads, LibraryThing allows reviewers to receive books on various titles. There are also member giveaways for free books as well. 

Fresh Fiction

– If you love fiction, be sure to register for this book reviewer site to check out the latest titles. You do need to apply to become a reviewer, but once you have qualified, there is a wide variety of books available.

NetGallery

offers free books in exchange for your review. Offering both physical copies of the books as well as e-books, NetGallery is an excellent review site for active readers. Books are available to review in multiple languages including English, German, French and Japanese. 

Lola's Blog Tours

–

This review site offers books for bloggers and reviewers. Select from a variety of titles and genres. 

Baker Publishing Group

– If you have a blog, Youtube channel or other platform that you share your book reviews on, you may qualify to receive books for free from Baker Publishing Group. With a focus on Christian fiction and non-fiction, this program is available for book reviewers in the United States. 

Enchanted Book Reviews

– Offering free kids books, YA books and books for adults, there are a variety of free books available including westerns, romance and science fiction. To receive books in exchange for reviews, you need to have either an Amazon account or a blog where you can post your review online and must post your review within 30 days after receiving the book. 

Online Book Club

– A free online community for readers, you can register for books, share reviews or more with this established and active community.
Free Book Swap
Have lots of books you'd like to give a good home and get some new reads in return for yourself?
PaperbackSwap, BookCrossing, TitleTrader and BookMooch allow you to trade books with other individuals online.
You do have to pay postage on the titles you ship, but you can also receive free books sent to you in return.
These book swap programs are a great way to clean out your book collection and receive more new books for doing it.
Free Books from Local Libraries
Are you homebound or social distancing?
You may be able to get free books sent to your home to read.
Many libraries offer this service, and even pay the postage both ways. Check with your local library for more details.
Free Ebooks and Kindle Books
Looking for additional places to get free books? Be sure to check out these great reader resources!
Amazon – Amazon has hundreds of free e-books and access to even more if you are an Amazon Prime member. For even more free books online, be sure to check out the Kindle Unlimited program and get 2 months for free and $9,99 a month after for unlimited reading. Don't have a kindle, no worries! Download the free Kindle app to read Kindle books on any other electronic device. 

Audible- Interested in receiving audio books? Get a free 30-day trial of Audible. 

Google eBookstore

– Offering lots of free ebooks in a variety of genres, the Google eBookstore offers classics, bestsellers and more in a variety of genres and formats. 

ManyBooks.net

– This popular book lovers website offers thousands of books and book reviews on a wide variety of titles and genres. Access free books online for iPads, Kindles and other electronic readers. 

Feedbooks

– Register for a free account to download free e-books that are available as public domain. There is also a premium section of this site where select additional books are available for purchase. 

Open Library

– With over a million free books available, this free online library is part of the Internet Archive. Search by author, subject or title or contribute your own books. 

BookBoon

– This site focusing on educational textbooks and business books offers over 1000 free titles, including free textbooks written by professors at top universities. 

Internet Archive

– A non-profit online library, this site offers millions of free movies, books, music, software and more. An excellent source of historical and academic books, Internet Archive also offers out-of-print books in different formats and languages. 

International Digital Children's Library

– Focused on free children's books, this online library offers many different titles including popular classics and award-winning books for all ages. 

Project Gutenberg

– Overing a large collection of over 60,000 free ebooks, this volunteer effort has been designed to share books online. Free of charge, accessing the books is simple in a variety of formats including Kindle, ePub, HTML and more.
If you love to read, there are lots of amazing websites that offer free books by mail for both adults and kids if you know where to look.
Whether you are looking for new things to read for yourself, friends or family members, take advantage of these programs to enjoy new books regularly. 
Recommended:
Kim Ritter is a frugal living expert, blogger and mom of two from small-town Iowa. What began as an effort to help her family save a few dollars a month has now transformed into a full-time passion to help other parents money. Visit her online at twokidsandacoupon.com and follow her on Twitter at @2kidsandacoupon for more ways your family can have fun on a budget.
Source link

#Ways #Free #Books #Mail #Update #Dollarsanity